Despite the Grey Skies, our Summer Cocktails are here!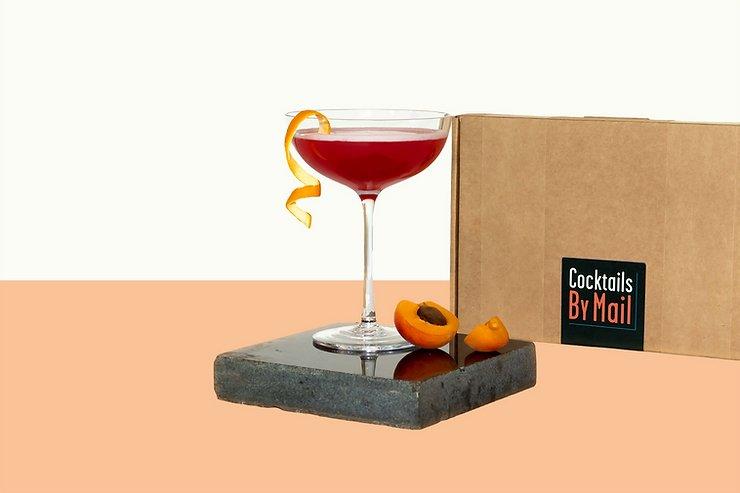 I have come to have a love hate relationship with the English Summer.
On one side the temperatures tend to be cooler than back home in New Jersey, with considerable less humidity, which means you don't feel like you need a shower the second you step outside. WIN
BUT it does mean never getting to wear all those cute summer outfits and generally still waking up to grey every morning. Can't win them all I suppose...
Despite these grey skies, I have pushed forward with the launch of the summer menu! I am really excited about this one. The drinks I chose fit the summer drinking habits, so everything is bright, refreshing, sour, and fun. No old-fashioneds or big boozy numbers for the summer cocktails, instead opting for drinks that can be topped with tonic or soda water for long refreshing serves.
And the staple four cocktails are still here-
Jerezano Manhattan, Cut Grass Martini, Birthday Old-Fashioned, and Covfefe (now Whisky Espresso) Martini
just in case you are craving something a bit stronger for the summer evenings that most likely are by a fire because it's so dang cold!
I am quite proud of the ingredients I am using on this menu, as I really concetrated on finding ingredients that were going to taste delicious and have a lower carbon footprint.
---
Some highlight ingredients from the menu include
Organic Seabuckthorn Juice in the "Ruby Buckthorn"
Sea Buckthorn is a shrub native to China and Europe and grows near the coastline here in the UK. The juice is brigh orange, with a tropical citrusy fruity aroma. It is said to be a "superfood" packed full of vitamins, amino acids, minerals, and fatty acids that is also an anti-oxidant.
But what matters to me is the intense sourness of the juice, which is a great substitute for lime in cocktails. It's longer shelf life and shorter journey means less carbon footprint. AND it is delicious. Winning.
Raspberry Leaf Tea in the "Spot of Lawn Tennis"
Waste not want not! Raspberry leaves get a second life in tea, bringing not only various vitamins but bags of flavour. The taste isn't the same as biting a fresh raspberry, but instead has a lovely green berry quality with hints of herbs. It adds complexity to the Spot of Lawn Tennis without bitterness that regular black tea would bring.
"Leftover" Bergamots in "Bergamot² "
I was super excited when the team at 58 Gin put out a message to come rescue a bunch of peeled bergamots (they used the peels in their gin) from their distillery. It is so unusual to come across fresh bergamots in any quantity that I could not pass this by.
It felt like days of juicing, but the smell is so intoxicating it didn't matter. The bergamots were saved and ready to be showcased in the stunner of a simple cocktail.
But that's not it!
Earlier this spring I put out a survey to get feedback on Cocktails By Mail. One thing quite a few people asked for was drinks that could be made long, by adding tonic or soda water.
I can't deny you what you want.
Enter Air Chief Marshall Fufu a Mezcal based drink with Manzanilla Sherry, Pineapple Gin, Watermelon, and Green Tea. Designed to be topped with tonic for a refreshing cocktail that is delicate with a bite. AND the beauty is it's also mega delicious on its own over ice, especially after dinner.
The Bergamot² is also delicious topped with tonic, soda, or sparkling wine, while Spot of Lawn Tennis can be made into a long serve with ginger beer.
And of course I kept a Cosmo, only made summery as the Apricot Cosmo.
The Meyer Lemon Sidecar came about when I stumbled upon crates and crates of meyer lemons at my local market.
Our Bullet Margarita is the summer margarita, with green chili blend for a bit of spice and peach de vigne for extra fruity summer goodtime vibes. This is also the first drink I am providing a garnish for, Hibiscus Lime Salt. I took the leftover lime peels from making the Whole Lime Cordial and dehydrated them, blitzed it into a powder with hibiscus and salt, and boom! Beautiful and tasty garnish.
Recipe for The Cocktails By Mail Summer Menu 2021
3 Parts caring about the environment
3 Parts delicious and tasty ingredients
1 Part trying to escape these grey British skies