On the Ning Nang Nong, where the cows go bong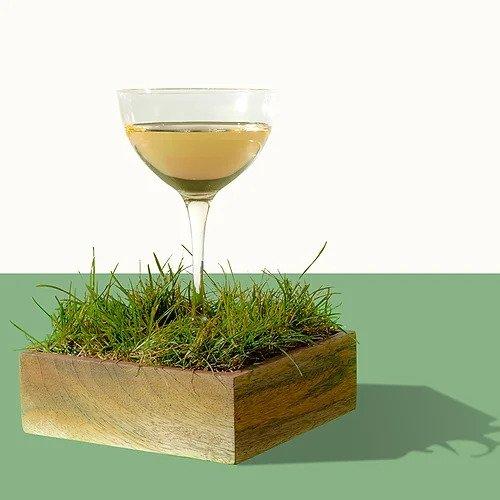 Great, now that I have your attention...
NEW SPRING COCKTAILS ARE HERE
When I started Cocktails By Mail I knew I wanted to change the menu seasonally; just like in actual bars, where menus usually change every 3 months.
Unlike some of the other e-commerce cocktail companies that develop a recipe and seem to keep it forever, I want Cocktails By Mail to have the feeling of an actual bar, where the drinks menu stays fresh and exciting.
Plus, the creation of the drinks recipes is my favourite part. I absolutely love the challenge of coming up with new recipes that are going to keep well, that I think taste amazing, and that spans a wide range of taste preferences so that (hopefully) there is a cocktail for almost everyone on the menu.
The first menu I had tons of time to create, because the business wasn't actually running. This time it was a much harder challenge, to create the new recipes while also running the day to day of Cocktails By Mail. But somebody had to do it and dammit I was up for the challenge.
You'll notice I kept some of the drinks from the winter menu and tweaked some styles (Cosmo, Negroni, Old Fashioned) to spring flavours. I want to keep this format for awhile to allow some familiarity with the menu, but don't worry I will keep adding new drinks and styles, with occasional limited specials. (I recently bought 20 kilos of meyer lemons, so expect something with that soon.)
One drink I am especially excited about is the Birthday Old Fashioned. I created it after seeing how many people were sending cocktails as birthday gifts. So I set out to make a cocktail that would remind you of birthday cake, without being overt. I am pretty dang happy with how it came out, and hope you think so too. (go on, order one for yourself, we aren't gonna judge)
Where the trees go Ping!
On a completely different note I was introduced to the Spike Milligan poem On The Ning Nang Nong recently by another new woman entrepreneur. Just up the road from my home I stumbled upon a flower stand. A six year old has started selling daffodils, tulips, and irises for the garden. Damn girl, good on you. She has decorated her stand with lovely drawings, information on the flowers, and poems. One of them was Ning Nang Nong, which I had never heard before. It made me giggle for hours, and now is part of my lexicon. And I can say my tulip is growing quite well. :-)
On The Ning Nang Nong
On the Ning Nang Nong
Where the Cows go Bong!
and the monkeys all say BOO!
There's a Nong Nang Ning
Where the trees go Ping!
And the tea pots jibber jabber joo.
On the Nong Ning Nang
All the mice go Clang
And you just can't catch 'em when they do!
So its Ning Nang Nong
Cows go Bong!
Nong Nang Ning
Trees go ping
Nong Ning Nang
The mice go Clang
What a noisy place to belong
is the Ning Nang Ning Nang Nong!!