Stop me if I've already told you this story...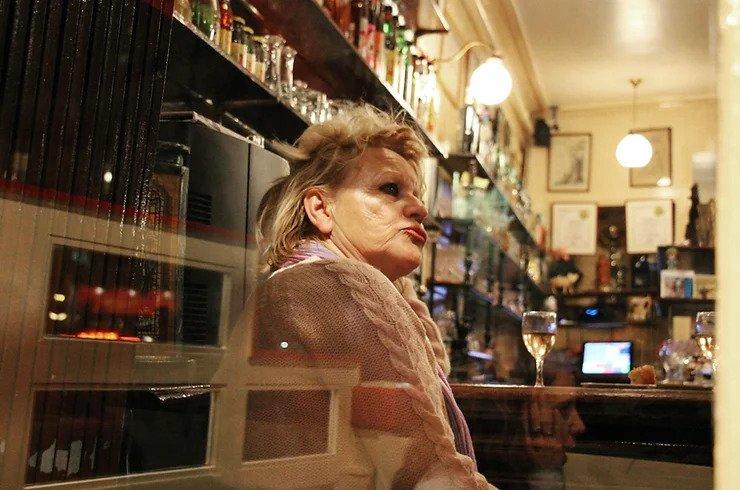 I want to be the old woman at the end of the bar, who has stories to tell.
I vividly remember telling one of my good friends this was my life goal in college. That I wanted to live life enough to have stories to tell.
If there's one common theme I have noticed since starting Cocktails By Mail is how much people want to connect. The sheer volume of birthday (I made The Birthday Old Fashioned just because of this!), thinking of you, missing you, and celebration notes I have written is mind boggling. People miss each other. This past year has been incredibly difficult for so many, yet people have found ways to stay connected and I am happy that Cocktails By Mail has been able to be part of those connections.
But after working in the hospitality industry for umpteenth years, I know that a cocktail is so much more than just a drink.
When we say to someone "Let's grab a drink!", what we are really saying is let's catch up, let's share experiences, let's cry together, laugh together.
That drink can be in a swanky new hotel bar, the dive bar you used to go to in your 20s, and more recently it can be in your own home, over Zoom. The location often could easily be replaced with any other venue, and it wouldn't matter. Because it is your company and connecting with them that matters.
The Moth is a non-profit orginisation based in NYC that has brought storytelling to the mainstream. Founded by George Dawes Green, who wanted to recreate the feeling of sultry summer evenings in his native Georgia (words stolen from Wikipedia).
I first discovered The Moth when living in NYC. I was going through a particulary hard time in my life, and honestly, The Moth helped me get through a huge chunk of it. I remember sitting on the subway on my way to work uncontrollably crying, but listening to people's stories on The Moth and laughing through my tears. Snotty, wet-faced, sobbing one second and then laughing out loud the next.
Thank god I was on the NYC Subway because nobody even glanced twice.
Having The Moth storytellers was like having a friend there in my ear. Not all the stories were happy, some of them made me cry even more. But what the stories did, was made me feel human, made me realize that I wasn't in this world alone, despite physically being alone in that moment.
That's the power of a good story. Stories connect, they bring us closer as people. This is what I want Cocktails By Mail to inspire. I want it to be more than just the cocktail. I want it to bring people together, encourage them to share stories, to connect with old friends, to support each other.
I am working on a platform for Cocktails by Mail to share our stories, so we can enjoy our drinks reading or hearing each other's words. It's going to take time, I know it won't be perfect at first, and hell, I don't know if anyone will even want to participate. But I want to give it a go.
If for nothing else, having another story I can tell when I am 90, drinking at the end of a bar somewhere.
After all, a drink is just liquid in a glass until you have a story to accompany it.