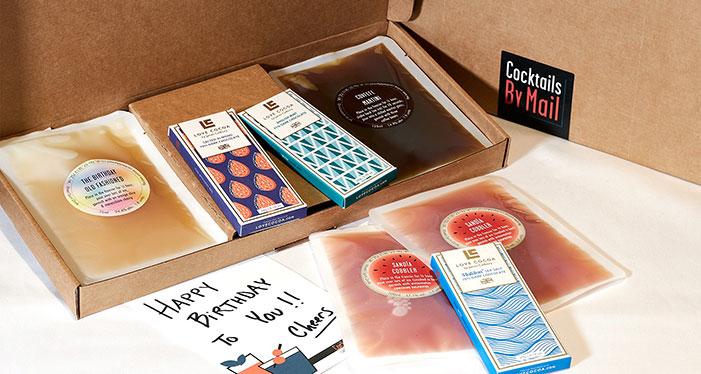 Choose one of our cocktail packs and nab yourself a bargain. The perfect gift to send to a loved one.
Browse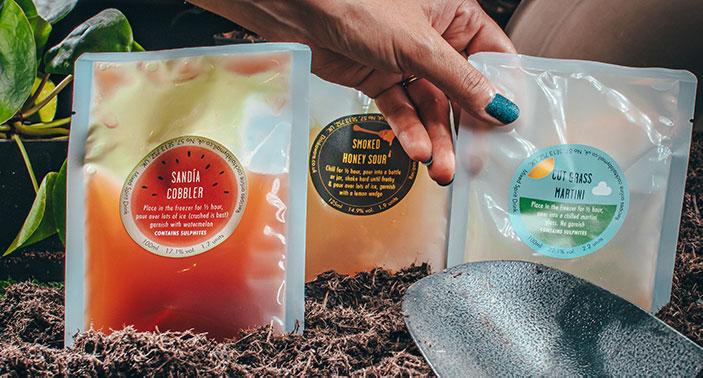 Our award winning cocktails made with the highest quality ingredients, in compostable pouches
Browse
The Birthday Pack


Voted by the Indy/Best as the Best Overall Letterbox Cocktails our Birthday Pack is the perfect gift.

After all, you can't drink flowers!
Original recipes with inspired ingredients
Every drink is hand-crafted in South East London by myself, Steph DiCamillo, a lifelong drinks & hospitality professional. Having bartended in both Manhattan and London, my mission is to use only ingredients that above all taste amazing, while also minimizing their negative impact on the environment.
I am proud of the ingredients and that's why I name every product I use.
I promise you, these are not your standard ready-to-drink cocktails.
These are Cocktails with a Conscience
I ordered 4 cocktails as a Xmas present for a friend.

They loved them and I must say I don't normally write reviews but the service given by Steph was amazing. She went above and beyond to make sure that my order was delivered before Xmas after I made a mistake with the address. I was so impressed and will definitely use this company again.
Sharon
I ordered 50 cocktails for my employees and received exemplary service.

The fact we had a webpage where individuals could order their own cocktails took SO much pain and admin away from us; and Steph kept us updated every step of the way, with details of who'd ordered and who'd received their cocktails.

Each cocktail arrived with clear and simple instructions on how to prepare them for drinking (mostly put them in the fridge and at most, sprinkle something provided on top). Without a doubt we'll be using Cocktails By Mail again.
Emma
Simply wonderful cocktails!

Our order arrived quickly and I love the thought that has gone into everything, not just the all important cocktails. The Ecofriendly, recyclable or compostable packaging is great.

As to the cocktails, put simply, these are better than I have had from any other mail order supplier, and I have tried quite a few! The cockails are exactly what you would expect from the very best cocktail bars at a very reasonable price.

It's hard to pick favourites but we both adored the Pink Pepper Paloma (and ordered 6 more) and the Rum and Raisin is a delight!

Thank you Steph, you have greatly enhanced our Christmas!!!
Rosie
Brilliant idea & excellent service!

The cocktails were an amazing present, everybody loved them! They were presented really sweetly and delivered quickly
Stephen
Delicious eco-friendly cocktails through your letterbox!
Steph's cocktails are amazing. I've made a couple of orders for friends (who've loved them) and several orders for myself! Favourites so far for me are the Amethyst Margarita and Apres Cosmo...but I'm happy to continue to rate them all! I love the fact that I can order one or two as a treat given all the packaging is recyclable. Prices are fair and Steph is fantastic; speedy communication and delivery, and such friendly service. Fabulous! Thank you!
Liz
Steph went above and beyond to help me
Steph went above and beyond to help me arrange a Team event, ensuring Cocktails were delivered in a timely manner. The ordering process was really easy as Steph set up a website for my Team to order direct so all I had to do was cover the costs.
The cocktails tasted amazing, everyone was really happy with what they chose.
Denise
Celebration cocktails
We first received cocktails by mail as a gift and were so delighted by them we chose to send as a gift to someone else. Customer reviewers fantastic when I made a mistaken the address and everything was sorted out easily. A great concept and eco friendly too.
Dakers